BEREAN BIBLE BAPTIST CHURCH EVENTS

Combined Fellowship Groups Meal: Today immediately following the Morning Worship Service. Everyone is invited to stay and enjoy dinner and fellowship. Please contact Deondra McCurdy or Kelly Johnson if you need additional information.
Bible Reading: Please join us in reading through the Bible in 2015. The schedule for reading is available today on the front pew. If you need additional information, please contact Pastor Perkins.
New Members Class: The next New Members Class orientation is scheduled for Saturday, January 31, 2015, beginning at 8:30 a.m. If you are interested in attending this class, please see Elder Anthony Dixon after the Morning Worship Service.

Outreach Ministry: The Outreach Ministry will conduct a church wide evangelism training for all members of Berean on Saturday, February 7, 2015, at 8:00 a.m. and 2:00 p.m. Members may choose to attend either the morning or afternoon session. Please contact Elder Wallace Francis if you need additional information.

Missions: Emphasis Sunday will be February 8, 2015, during the Sunday school hour and the Evening Service. Our missionaries, Maurice and Judy Payne, will come and share their work with Forgotten Millions. Berean members and visitors are encouraged to join us at 9:30 a.m. and again at 6:30 p.m. Please contact Elder Wallace Francis if you need additional information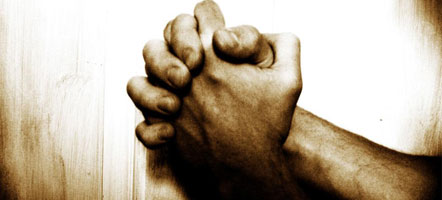 Men's Ministry: Good news! After many months of diligent team work, the Men's Ministry Storage Room Project is entering its FINAL stage. The reconstruction and renovation stages are nearly complete. The team reports that, so far, ALL of the labor and MOST of the materials were donated for FREE with very little cost to the church. We are now in the process of furnishing the storage room and are in need of cabinets, shelving, and other storage units. If you have or know of someone who may have any of these items (in slightly used condition) and are willing to donate them to the church please contact Hank Taylor.

Evening Service: The Evening Service Bible Study will not be held this evening but will resume next Sunday, February 1st, beginning at 5:00 p.m.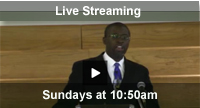 Live Streaming: For those of you who are out of town or sick and would like to experience the entire service live, we are now streaming live every Sunday morning at 10:50am. Please be advised that currently this is a free service and you will have to listen to at least one advertisement before you can fully enjoy the service. Secondly, we do not have any control over what is advertised. Click here
Church Finances: If you are interested in receiving a monthly update of the church's finances please contact the church office to leave your e-mail address or the mobile phone number you would like the church to use to contact you. Please note the same report will be on-line also on the Berean website under member services.
Reminders:
Reminder: Set your clocks back one hour on Saturday, November 1st. Daylight Savings Time ends on Sunday, November 2nd.
If anyone needs prayer or if you are seeking a church home and need information on becoming a member of our church, two elders are available each Sunday after service in the front row in front of the organ after service is dismissed.