BEREAN BIBLE BAPTIST CHURCH EVENTS

Evening Service: The Evening Service Bible Study will begin at 6:30 p.m. There will be a 'Review and Questions' session of the Morning Message followed by Bible Study. Pastor Skepple will continue the study in the book of I Thessalonians. Sunday, December 29th, will be 'Open Mic Night' beginning at 6:30 p.m. Come with any question you have about the Word of God.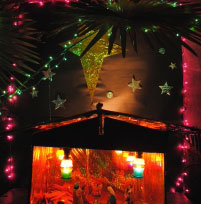 Worship Ministry: The Christmas Program is scheduled for next Sunday December 15th, at 6:00 p.m. The theme "Light of the World". This will be a thrilling presentation of narrative, video and music. We are asking each member to bring at least one unsaved family member, friend, co-worker, neighbor or enemy. If you need additional information please contact Elder Anthony Smith.
Carrie Steele Pitts/Special Offerings: Once again this year we would like to buy clothing items for the children of the Carrie Steele Pitts Children's Home. If you would like to participate please call or come by the church office to choose the child/children you would like to buy for. Also please note every year we give special gifts to our widows here at Berean and also deliver gifts to the residents of the nursing home to whom we minister. Please be mindful of these two special offerings.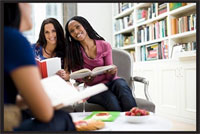 Women's Ministry: 'Come Celebrate Jesus' Saturday, December 7th, 2013 at 1:00 p.m. in the Fellowship Hall. The service project will be to continue with our church wide effort to provide clothing items for the children at Carrie Steele Pitts. See Deaconess Deborah Ponder if you would like to buy a ticket(s). The deadline to purchase tickets is Sunday, December 1st, the cost is $15.00 per person. If you need additional information please contact Sabrina Simmons.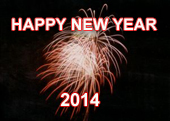 Watch Night Service: Tuesday, December 31st, at 10:00 p.m. Again this year we will have a joint service with Southwest Christian Fellowship at Southwest. Please make plans to attend this special time of worship and fellowship.
Church Finances: If you are interested in receiving a monthly update of the church's finances please contact the church office to leave your e-mail address or the mobile phone number you would like the church to use to contact you. Please note the same report will be on-line also on the Berean website under member services.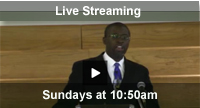 Live Streaming: For those of you who are out of town or sick and would like to experience the entire service live, we are now streaming live every Sunday morning at 10:50am. Please be advised that currently this is a free service and you will have to listen to at least one advertisement before you can fully enjoy the service. Secondly, we do not have any control over what is advertised. Click here
Reminders:
If anyone needs prayer or if you are seeking a church home and need information on becoming a member of our church, two elders are available each Sunday after service in the front row in front of the organ after service is dismissed.