BEREAN BIBLE BAPTIST CHURCH EVENTS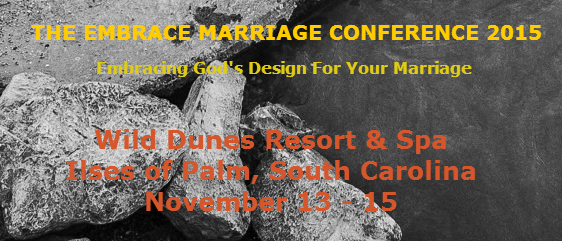 Community Outreach: A Community Health Fair, sponsored by Grady Health System, will be held at Berean on October 17th from 10:00 a.m. - 2:00 p.m. This Health Fair will feature Life Line Screenings and is open to the public as well as members of Berean. The services are free if you are a Medicare Part B participant or $149 for all five tests or you may choose from any of the five tests. Please see Elder Wallace Francis or Larry Perkins for additional information.
The Fall Conference will be held October 22nd - 25th. Overwhelmed by heretics and ministering under death threats, discover life in the ministry of Athanasius at our annual Fall Conference. Thursday and Friday at 7 p.m., Saturday at 10:00 a.m., and Sunday worship service.
Pastor Appreciation: October is "Pastor Appreciation Month."All members are asked to make a monetary contribution toward the annual gift to our Pastoral Staff Elders, Pastor Perkins, and Pastor Skepple, to be presented on Sunday, October 25th. The ushers have special envelopes for your donations to be given between now and October 22nd. Please contact Jan Moore for additional information.

Women's Ministry: The Ladies' Sunday School Class will begin Part 3 of the Biblical Womanhood Series on Sunday, September 20, 1015. We will address "The Challenges of Biblical Womanhood". All ladies ages 16 and above are encouraged to come study the Word of God and discover God's answer to the challenges you face. If anyone is in need of child care during the session or if you have any other questions or concerns, please contact Teresa Skepple.
New Ministry!!! Beginning Thursday, September 17, 2015 from 7:15 p.m. - 8:15 p.m., Berean will host Growing in Grace Night - open to both members and non-members. We will offer two general weekly seminars: New Beginnings (the basics of living the Christian life), and The Believer In Harmony With Grace (a study of Romans 5-7); as well as two couples-oriented seminars: Communicating Biblically and Crown Financial Principles. Invite your friends and co-workers to "grow in grace"!

Fellowship Groups: All Fellowship Groups will meet today at their designated times and locations. Please see one of the Elders if you need additional information.
New Members Class: The next New Members Class is scheduled to begin with an inaugural morning session on Saturday, September 19th and subsequent Sunday morning classes at 9:30 a.m. starting September 20th - October 25th, 2015. For more information, please contact Elder Anthony Dixon or Earl Grant.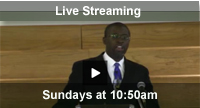 Live Streaming: For those of you who are out of town or sick and would like to experience the entire service live, we are now streaming live every Sunday morning at 10:50am. Please be advised that currently this is a free service and you will have to listen to at least one advertisement before you can fully enjoy the service. Secondly, we do not have any control over what is advertised. Click here
Church Finances: If you are interested in receiving a monthly update of the church's finances please contact the church office to leave your e-mail address or the mobile phone number you would like the church to use to contact you. Please note the same report will be on-line also on the Berean website under member services.
Reminders:
If anyone needs prayer or if you are seeking a church home and need information on becoming a member of our church, two elders are available each Sunday after service in the front row in front of the organ after service is dismissed.