BEREAN BIBLE BAPTIST CHURCH EVENTS

Evening Service: The Evening Service Bible Study will begin at 6:30 p.m. There will be a 'Review and Questions' session of the Morning Message followed by Bible Study. Pastor Skepple will continue the study in the book of I Thessalonians.

Senior Salute: The Senior Salute celebration will be held Sunday, May 18th, immediately after the Morning Worship Service. Everyone is asked to stay and enjoy this special time with those graduating. Please contact Jan Moore if you need additional information.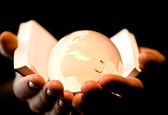 Missions: 'Missions Emphasis Sunday' April 27th. During the Sunday School hour we will hear from our very own Elder Wallace Francis who will give us a report from the ministry where he serves 'Ambassadors for Christ'. Everyone is asked to come out and hear this special report beginning at 9:30 a.m. Please contact anyone on the Missions Leadership Team if you need additional information.
Good Friday Service: Friday, April 18th, at 7:00 p.m. in the Sanctuary
Resurrection Day Service: Sunday, April 20th, beginning at 10:00 a.m. The Children's program will immediately follow the Morning Worship Service. Please note there will be no Sunday School or Evening Service. Contact Elder Anthony Smith if you need additional information.
Youth Ministries: Teen Day has been re-scheduled for Saturday, April 12th, 2:00 p.m. - 6:00 p.m. Are you a designer or a fan of good music? Ready for an opportunity to show what you know? Come fellowship with the Honorable Teens Group and Team Journey AWANA clubs of Berean. There will be food, fellowship, games and fun. We will also have a T-Shirt Design Contest to help raise funds for Hanna Perkins' Short Term missions trip to Nicaragua in May. Please contact Sarah Skepple or James Marshall II if you need additional information.
Attention teens: This year's Resurrection program will include the Children's and Teen Choir for a special one act play. If you are interested in participating as an actor or to sing in the Teen Choir, please see Joy Henry or Deacon Ryan Smith.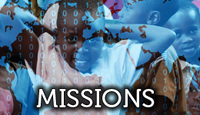 Missions/Hope for the Hood: We will be going to Chicago this summer June 22nd - June 29th. If you are interested or would like more information please contact Pastor Perkins.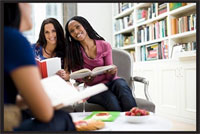 Women's Prayer Team: What better way to express our love for Christ than to pray for and with one another. The Women's Prayer Team Ministry would like to invite the women of BBBC to attend at least one Wednesday Night Prayer Service during the month of February. Also, there will be a prayer box located in the foyer for any special prayer requests. Remember, "We love because He first loved us". Please contact Victoria Bibbs if you need additional information.
Church Finances: If you are interested in receiving a monthly update of the church's finances please contact the church office to leave your e-mail address or the mobile phone number you would like the church to use to contact you. Please note the same report will be on-line also on the Berean website under member services.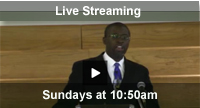 Live Streaming: For those of you who are out of town or sick and would like to experience the entire service live, we are now streaming live every Sunday morning at 10:50am. Please be advised that currently this is a free service and you will have to listen to at least one advertisement before you can fully enjoy the service. Secondly, we do not have any control over what is advertised. Click here
Reminders:
Reminder: Set your clocks ahead one hour Saturday, March 8th, Daylight Savings Time begins Sunday, March 9th.
If anyone needs prayer or if you are seeking a church home and need information on becoming a member of our church, two elders are available each Sunday after service in the front row in front of the organ after service is dismissed.