BEREAN BIBLE BAPTIST CHURCH EVENTS
Seasoned Saints Luncheon: This Saturday, April 25th, from 12 noon-2:00 p.m. This special luncheon will be hosted by the Hospitality Committee to honor the Berean Bible Baptist Saints who are 65 yrs. and older. If you need additional information please contact Tammy Grant.

Evening Service:The Evening Service Bible Study will begin at 6:30 p.m. There will be a Review and Questions session of the Morning Message followed by Bible Study.

Missions: 'Faith Promise Sunday' April 19th. During the Sunday School hour we will hear from Mr. Hani Mussad who will give us a report from the ministry area where he serves with 'Ambassadors for Christ'. Everyone is asked to come out and hear this special report beginning at 9:30 a.m. Please contact anyone on the Missions Leadership Team if you need additional information.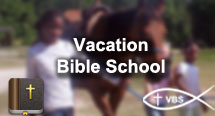 Vacation Bible School: Please mark your calendars for Berean's Vacation Bible School! VBS will be held the week of June 8–12, 2015 and volunteers are needed in all areas. Please contact Jennifer Patten to sign up or for additional information.
Senior Salute: The Senior Salute celebration will be held Sunday, April 19th , immediately after the Morning Worship Service. Everyone is asked to stay and enjoy this special time with our graduates. Please contact Jan Moore if you need additional information.
Hope for the Hood Outreach Ministry: Help send Hope for the Hood - The Short Term Missions team that will be traveling to Chicago want to help you with your Spring cleaning: If there are projects, such as yard work, garage cleaning, painting, organizing, ect, let us help you. In return, we ask that you make a monetary donation towards the trip for our service. If you need additional information please contact Pastor Perkins or Kelly Johnson.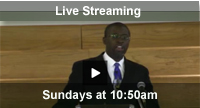 Live Streaming: For those of you who are out of town or sick and would like to experience the entire service live, we are now streaming live every Sunday morning at 10:50am. Please be advised that currently this is a free service and you will have to listen to at least one advertisement before you can fully enjoy the service. Secondly, we do not have any control over what is advertised. Click here
Church Finances: If you are interested in receiving a monthly update of the church's finances please contact the church office to leave your e-mail address or the mobile phone number you would like the church to use to contact you. Please note the same report will be on-line also on the Berean website under member services.
Reminders:
If anyone needs prayer or if you are seeking a church home and need information on becoming a member of our church, two elders are available each Sunday after service in the front row in front of the organ after service is dismissed.