BEREAN BIBLE BAPTIST CHURCH EVENTS
Women of Gilgal: FINAL WEEK!! It's that time of year again to bless the women of Gilgal with much needed toiletries. Please drop off all donations at the church in the foyer in the collection barrel – needed items include: lotion, shower gel, toothpaste, shampoo/conditioner, deodorant and bars of soap. Thanks in advance for your generosity. Contact Sabrina Simmons for more information.
Outreach Ministry: The Berean "Labor Day Outreach" to be held on Monday, September 1, 2014, still needs volunteers in every area of service. For your convenience, you my sign up after the morning service in the Fellowship Hall. Please contact Larry Perkins for additional information.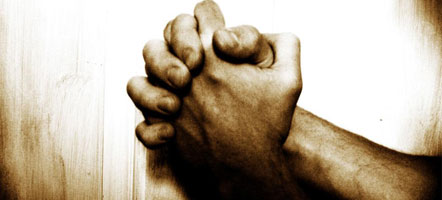 Men's Ministry: Men's Prayer Breakfast is this Saturday, August 23, 8:30 a.m. – 10:00 a.m. in the Fellowship Hall. Please come and join us for encouragement, prayer and fellowship. If you have questions, contact Deacon Larry Coleman.

AWANA: Parents and clubbers please note AWANA will begin on Wednesday, September 3, 2014, at 7:00 p.m.
In addition please note the following AWANA Fall Conference dates:
-Macland Baptist Church, 3732 Macland Road, Powder Springs, GA 30127, August 23, 2014, 8:00 a.m. – 1:30 p.m.
-Also, the AWANA Kick-Off and Labor Day planning meeting will be held Monday, August 18, 2014, 6:30 p.m. – 8:30 p.m.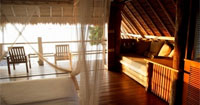 Women's Retreat: Ladies our second Women's Retreat is scheduled for September 26 - 28, 2014, at Cedine Ministries. Brenda Kirk will be our keynote speaker. Please note we will not be collecting money here at Berean. You will need to go directly to www.cedine.org to register and pay. The fee is $145.00. If you are interested in carpooling to Cedine as a group, please contact Sabrina Simmons as soon as possible.

Foundations of Biblical Womanhood: What are the Foundations of Biblical Womanhood?" Please join us beginning Sunday, September 21, 2014 at 9:30 a.m. in the Fellowship Hall for Part 2 of the Biblical Womanhood Series. Our central passage of focus will be Titus 2:3-5. All ladies ages 16 and older are welcome and encouraged to participate. For more information, please contact Teresa Skepple.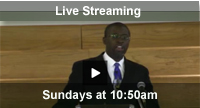 Live Streaming: For those of you who are out of town or sick and would like to experience the entire service live, we are now streaming live every Sunday morning at 10:50am. Please be advised that currently this is a free service and you will have to listen to at least one advertisement before you can fully enjoy the service. Secondly, we do not have any control over what is advertised. Click here
Sunday School: : All adult classes, as well as Jr. and Sr. High classes will meet together in the Sanctuary at 9:30 a.m. for a special series on "Marriage." This special combined Sunday school class will meet for the entire month of August. Please contact Pastor Skepple or Pastor Perkins if you need additional information

Evening Service: .The Evening Service will begin at 6:30 p.m. Pastor Skepple will have a "Review and Questions" session of the morning message followed by Evangelism Ttraining for all members.
Church Finances: If you are interested in receiving a monthly update of the church's finances please contact the church office to leave your e-mail address or the mobile phone number you would like the church to use to contact you. Please note the same report will be on-line also on the Berean website under member services.
Reminders:
If anyone needs prayer or if you are seeking a church home and need information on becoming a member of our church, two elders are available each Sunday after service in the front row in front of the organ after service is dismissed.