BEREAN BIBLE BAPTIST CHURCH EVENTS

Women's Ministry: The Saturday Morning Women's Quarterly Bible Study will meet Saturday, July 25th from 10:00 a.m until 12 noon. The topic will be "Money Revisited: Past, Present and Future", theme verses I Chronicles 29:11-13. This Bible study is designed to teach you how to manage God's resources. Come and learn the skills needed for establishing a legacy of stewardship for His glory. Please contact Deaconess Deborah Ponder if you need additional information. Click here to download flyer.
New Members Class: The New Members Class has begun, but it is not too late to participate. If you are interested in being a part of this class, please see Elder Anthony Dixon today after the service.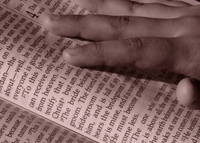 Bible Study: The Evening Service Bible Study will begin at 6:30 p.m. There will be a 'Review and Questions' session of the Morning Message followed by Bible Study. Pastor Perkins will provide a study on the topic of "Sanctification".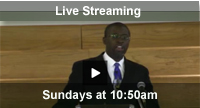 Live Streaming: For those of you who are out of town or sick and would like to experience the entire service live, we are now streaming live every Sunday morning at 10:50am. Please be advised that currently this is a free service and you will have to listen to at least one advertisement before you can fully enjoy the service. Secondly, we do not have any control over what is advertised. Click here
Church Finances: If you are interested in receiving a monthly update of the church's finances please contact the church office to leave your e-mail address or the mobile phone number you would like the church to use to contact you. Please note the same report will be on-line also on the Berean website under member services.
Reminders:
If anyone needs prayer or if you are seeking a church home and need information on becoming a member of our church, two elders are available each Sunday after service in the front row in front of the organ after service is dismissed.